Have you wondered how much a 100 ML bottle of Eau De Toilette will last? When you are buying perfume, you do want to consider this question. The reason is, Eau De Toilette does lose its quality over time and it can expire. So, you want to make sure that you select the right size so that you do not waste your money.
Indeed, 100ML is often a lot more expensive than smaller sizes. So, let's take a look at how long it can last so that you can make the right purchasing decision.
How Long Will 100 ML Bottle of Perfume Last?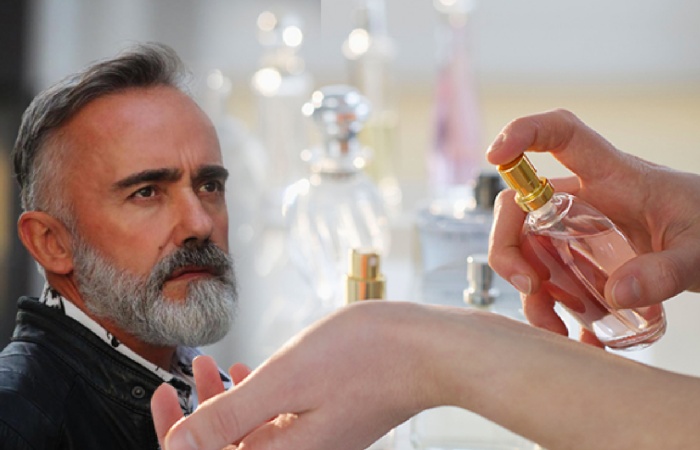 So, we know that a 100 ML bottle of perfume is one of the biggest sizes you can get. So, you will expect this bottle to last for quite a while. Indeed, you would be right. This is a large size and it is estimated that you can enjoy 1200 sprays from this bottle. For the average person using a couple of sprays a day, this would mean that 100 ML EDT would last around 225 to 300 days. This would be for around four sprays at a time, which is what most people use for casual occasions.
Of course, everyone has different habits when it comes to perfume. In other words, people use it in different ways and this is going to affect how long it lasts. Let's take a closer look at factors that will affect how long a 100 ML bottle lasts.
The Number of Sprays
Have you ever counted how many sprays of perfume you use? The average is around four times. But, you might be more or less than this number. This will directly affect how long the bottle lasts you. One or two sprays can double the time it lasts, while more sprays will make sure that you have to buy a new bottle sooner rather than later.
The Frequency of Use
There are some women that love to wear perfume every day. It makes them feel confident and smell good. Then, there are others that only wear it when they are going to events or there are special occasions. If you are the former, you are going to go through perfume quickly. You are wearing it every day and it will last a shorter period of time. Of course, if you are the latter, the perfume will last longer because you are using it infrequently.
How It Is Stored
Do not forget that you have to be careful how you store your perfume. Fragrances can expire if they are not sealed properly after use, stored in a dark place and kept at cool temperatures. So, if you have a 100 ML bottle and you do not take care of it, you could lose some of the perfume to evaporation. What's more, if it expires before you use a lot of it, you are not going to get your money's worth.
Buy If You Use Perfume Frequently
If you are someone that loves wearing perfume, then a larger size of bottle might make more sense to you. Indeed, you are always going to have it there when you want to wear a fragrance and it is going to be better value for money. Plus, since you use it so often, it is Iess likely to expire.
But, if you do not wear perfume on a regular basis, you are better to choose a small size. This is going to make sure that it does not go to waste and you do not have to spend more money than you need to.
Consider If You Use A lot of Perfume
There are some people that like to use simply one spray of perfume. They like to go for the subtle approach and this is particularly true if they feel like their fragrance is sweet or strong in some way. But, there are also some people that like to use a lot of perfume and ensure that everyone in the room can recognise how great they smell. What kind of person are you in this scenario?
If you are the latter and like to use a lot of perfume, you are going to be better off purchasing a large 100 ML bottle of Eau De Toilette. This is going to last you longer and be better value for money. You will go through a small bottle very quickly if you use a lot of sprays and this might become frustrating.