As the vibrant colors of summer fade and the crisp breeze of autumn sets in, it's time to bid farewell to the carefree days of beachy waves and welcome the cozy appeal of fall. As you transition your wardrobe for the changing weather, your hair care routine also deserves a seasonal reset. Let's explore the art of resetting your hair care routine for the new season and using professional hair care products to achieve beautiful hair. By the time you've finished reading, you'll be ready to embrace autumn with gorgeous, healthy locks!
Say 'Farewell' to Summer Struggles
The end of summer marks a perfect opportunity to address the challenges your hair faced during those sun-soaked days. Begin your hair reset by giving it a fresh start with a professional clarifying shampoo. These specialized products will effectively remove any lingering traces of sunscreen, salt or chlorine, leaving your hair squeaky clean and ready for fall.
Next, visit your hairstylist for a trim to eliminate split ends and ensure your hair is in prime condition for the upcoming season. Regular trims set the stage for healthy growth and can help prevent existing damage from worsening.
Embrace Hydration
Fall brings cooler temperatures and lower humidity levels, which can lead to dryness, frizz and static. Combat these challenges with a focus on hydration. Here are a few ways to keep your hair healthy and hydrated this fall:
Moisture-Rich Shampoo: Transition to a professional shampoo designed to provide deep hydration. These shampoos are often enriched with ingredients like hyaluronic acid and ceramides, which work together to lock in moisture, leaving your hair smooth and nourished.
Weekly Hair Masks: Pamper your hair with a weekly hydrating mask to replenish lost moisture and strengthen your locks. Seek out masks infused with natural oils like argan or coconut, as they provide an extra layer of hydration and protection.
Leave-In Conditioners: Consider adding a leave-in conditioner to your routine to maintain hydration throughout the day. These lightweight products provide an extra boost of moisture and can help combat frizz, leaving your hair manageable and free of flyaways.
Protect Against the Elements
Autumn weather can be unpredictable, with sudden rain, cold temperatures and gusty winds becoming more common. Protect your hair from these elements to maintain your desired look.
Invest in a high-quality anti-frizz or smoothing serum to keep your hair sleek and smooth, even in the face of moisture and humidity. Applying this serum before styling also creates a protective barrier, ensuring your hair remains frizz-free and manageable.
Consider adopting hairstyles that can withstand autumn's weather challenges. Low buns, braids and sleek ponytails are stylish and practical choices to keep your hair in check.
Mind Your Scalp
A healthy scalp is the foundation of gorgeous hair. As the seasons change, your scalp needs extra TLC to maintain its well-being. Consider incorporating a gentle scalp exfoliator into your shower routine to remove dead skin and improve circulation. A healthier scalp promotes robust hair growth and overall hair health.
If you've been dealing with a dry or flaky scalp, try adding tea tree oil treatment to your hair care regimen. Its natural antibacterial properties can help soothe irritation and promote a more balanced scalp environment.
To really pamper yourself, enhance your scalp's circulation and relaxation by indulging in regular scalp massages. These massages feel fantastic and stimulate hair follicles, promoting healthier growth.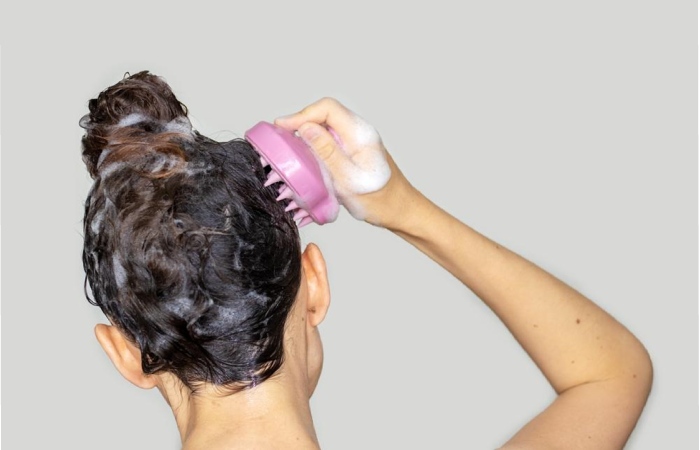 Adjust Your Styling Routine
With the arrival of fall, it's wise to modify your styling routine to minimize damage and maintain your hair's health. If you can, reduce the heat on your styling tools to prevent excessive damage. Opt for lower temperature settings, and be sure to use a heat protector spray to shield your hair against potential harm.
This season is also an excellent time to embrace your hair's natural texture. Air drying your locks whenever possible reduces heat exposure, allowing your hair to recover and thrive. Consider using texturizing products to enhance your natural waves or curls.
Invest in Professional Hair Care Products
Purchase professional hair care products to keep your hair in optimal condition this fall (and year-round). These products are formulated with high-quality ingredients, free from harsh chemicals and designed to deliver the results you desire.
From salon professional shampoo and conditioner to serums and oils that boost shine, promote growth and tame frizz, there are products out there for everyone. Your stylist can help you find the right products for your hair type and style goals.
Protect Your Color
If you enjoy coloring your hair, fall can pose challenges when it comes to maintaining a vibrant look. Fortunately, there are a few things you can do to protect your color.
Opt for a color-enhancing shampoo that aligns with your hair color. These specialized shampoos contain pigments that help maintain and revive your hair's color, ensuring it remains as gorgeous as ever.
Don't forget to protect your colored hair from the sun's UV rays when spending time outdoors. Use hair products with built-in UV protection, or consider wearing a hat to shield your locks from potential fading.
Nourish Yourself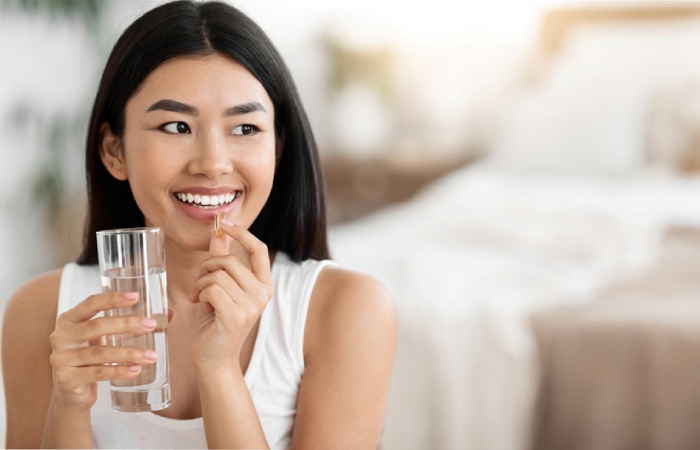 Healthy hair begins from within. As you reset your hair care routine for fall, focus on staying well-hydrated and maintaining a balanced diet rich in vitamins and minerals that promote hair health. Foods like salmon, nuts and leafy greens can work wonders for your locks by providing the nourishment they need to thrive.
Conclusion
Transitioning your hair care routine from summer to fall is about adapting to the changing environment and its unique challenges. By following the steps outlined above and incorporating professional hair care products into your routine, you can ensure that your hair remains healthy, vibrant and ready to embrace the beauty of the fall season. Bid farewell to summer and welcome fabulous fall hair with open arms. With these expert tips and products at your disposal, you'll be well-prepared for the seasonal transition ahead.