Rakhi is one of the most important festivals in the Hindu culture. It is also celebrated as a social tradition between siblings, friends, or any other two people who are close to each other. It symbolizes the love and bonding that exists between siblings, who have gone through so much together and remain by one another's side throughout life.
In case you are buying a rakhi gift for your brother this year, then here is some useful information about buying the right Raksha Bandhan gifts for your brother. There are several types of bed linens available in different designs and patterns. You can choose from many different designs, such as paisley, checked patterns, etc., depending on your personal taste and style.
However, if you are buying a bed sheet for your brother then there must be something special in it! That is why this year, we've got the perfect collection of bed and bath linen for you to choose from. What makes it as special as your sibling bond is that it is designed by celebrated fashion designer – Ritu Kumar! Here's a glimpse of the elegance you can gift your sibling this Raksha Bandhan:
Why Buy From The Ritu Kumar Collection At SPACES?
Ritu Kumar is one of the most popular fashion designers in India. She is known for her elegant and simple designs, which always attract attention for their fine craftpersonship. Ritu has designed this collection of bath and bed linen with an exquisite and ornamental touch. The trendy prints and colours of this range are sure to make your brother love it. When you buy rakhi gifts for your brother this year, you can't go wrong by giving the designer bed linen from Ritu Kumar.
This bed linen range includes designer bed sheets, pillowcases, and comforters, while the bath linen range includes exquisitely crafted towels. Each piece comes in different patterns and colours, allowing you to choose a set that complements your brother's décor and personality. Ritu Kumar's bath and bed linen collection are available online on the SPACES website.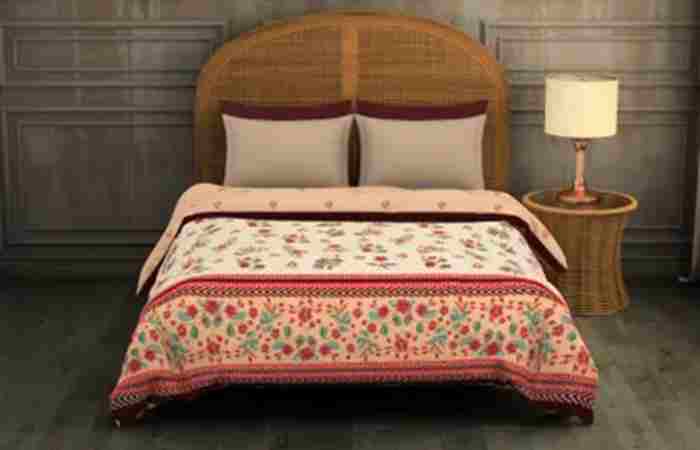 Brands You'll Find In This Collection
In this special co-branded collection, you can find a dazzling array of designer bed sheets, comforters, and towels featuring the following designs:
Turq Villa
The Mughal era crafts are the inspiration for Turq Villa, which seamlessly blends traditional and modern aspects. In this print, geometric patterns, hand block printing, and floral themes are all used. It is a selection for the ideal contemporary residence.
Lavana
This collection, which is based on the Chintz Concept, is lavish and modern with classic mix-and-match designs that will add a splash of brightness and produce the ideal harmony that a home demands.
Jal Mahal 
The historic Jal Mahal, a leisure residence built in the 1800s for the royal family of Amer, served as the inspiration for this collection. With the use of vibrant colours like blue and yellow that are inspired by the patterns found inside the Jal Mahal, this new collection takes you back in time to a more vibrant age. This pattern was inspired by the traditional hand block printing techniques from Rajasthan's Sanganer and Bagru districts.
Flora
This collection's linens have a whimsical flower motif that is both classic and approachable and is expertly created with fine detailing. It is a contemporary interpretation of Chintz that was inspired by 19th-century European customs and the floating adventures along the Machilipatnam coast. It makes for an ideal gift for any festive season.
Jaamevar
The Jaamevar, or the school of the paisley, is how it is known in the world today. It originates from Kashmir's valleys, where these patterns were made using the Kanni weave, a highly traditional kind of weaving. Despite taking on a printed form, this design employs the same methodology and originality as Kashmir's weavers.
Uttama
For more than three centuries, the Mughal court was known for its support of highly specialised textile workshops, known as karkhanas. Some of them are thought to have historically contributed to the advancement of block printing to its highest point. The Mughal aesthetic was mirrored in these karkhanas on fabrics used to create house furnishings and Mughal tents, also known as kanaat.
This collection of bed and bath linen transports us to a bygone era and emphasises the period's cultural diversity because it was inspired by the historical designs and prints seen within such kanaats.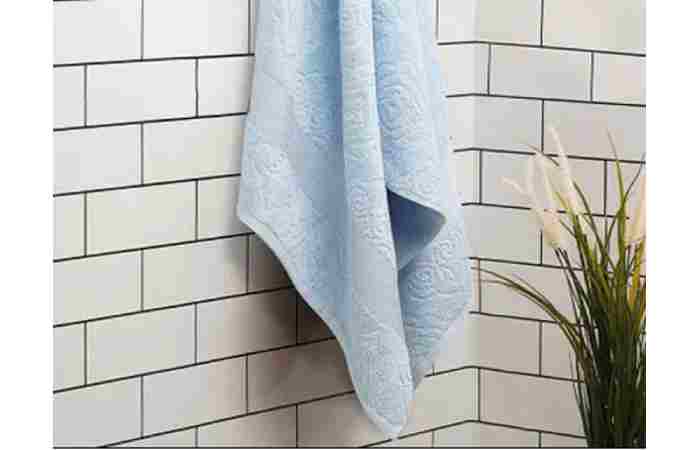 Burhanpur
The Burhanpur collection combines Indian, Chinese, and European aesthetics while drawing inspiration from nature. This collection uses imaginative use of colour, structure, and details to produce a tranquil and energising atmosphere for your home.
Conclusion
With so many bed linens and bed sheet sets to choose from, it can be difficult to find the right one for your brother this Raksha Bandhan. However, don't worry! We have sifted through the market to bring you this comprehensive guide, which will help you choose the best bed linen sets and designer bed sheets for your brother. So, don't hesitate to buy the designer bed linen sets from Ritu Kumar or any other of the brands in this article. They are perfect for any brother and will definitely make him feel special. All you need to do is simply head to the SPACES website, pick out your favorites, and have them delivered to your brother's door easily!