The rising awareness of the term eco-friendly has driven more people to depend on sustainable living in every aspect, from clothes to recycling plastic. Many people nowadays are inclined to buy their fashion accessories from thrift stores or second-hand retail stores where they find good-quality budget buys. But on the seller's part, securing high-quality stock at reasonable prices might be challenging, which they can offer to their consumers.
One way to secure the stock is by searching the market for unique pieces. But that takes up a lot of time and effort. Instead, searching for wholesalers supplying bulk stock can be a wise solution. You can access clothing bales for sale when you consider buying mixed rags. For the last few years, clothing houses across the globe have been focusing on sustainable fashion and thrift clothing.
What Are Mixed Rags?
Mixed rags or institutional clothes are many unwearable clothes gathered from various places. They contain pieces that cannot be sold, resold or are not suitable for high-end brands. Many warehouses come forward and collect these rags for purposes. Some pieces in the rag collection might retain an original price tag. One thing to note about mixed rags is that they come with some imperfections, which make for a versatile canvas to turn them into anything you desire.
Many wholesalers buy them in bulk, sort them out and sell them in bales to retailers interested in DIY and experimenting. The rags pieces can also be cut to make other things such as wipe clothes, towels, bedsheets, etc. With a wide variety of fabrics available in the mixed lots, investing and reusing them as and when required is easier.
These mixed rags are often converted into unique and fashionable second-hand clothing pieces in high demand. Sometimes, these are exported to be converted into other things to help with other chores. However, these lots can be handy for any dealer dealing with wholesale clothing bales as they have an environmental sustainability factor.
How To Buy Mixed Rags?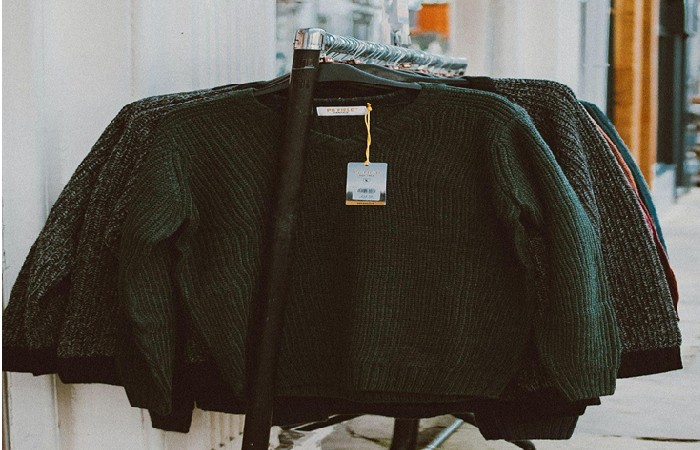 Whether you're starting a second-hand fashion boutique or a wholesaler looking to sell the rags in bulk, you need to ensure that you procure only those goods your customer will demand. Any dealer- wholesaler or retailer- would prefer to avoid stocking up on unnecessary clothes that do not sell in the market.
The retailers who sell mixed bales buy them in bulk from wholesalers and sell the unique pieces at a reasonable price to offer sustainability and a pollution-free environment. Second-hand clothing promotes recycling and reuse as a measure of life while giving the best deal possible.
Finding the right lot is an art which requires you to carefully scrutinize each bale and then buy it accordingly. Here are some factors you can consider when investing in mixed rags. These factors will help you buy the suitable bales:
Buy Only What Will Sell:
The primary concern for any clothes dealer is their sales. However, to master the sales and marketing area, you need to ace your stock game. It would help if you did not get all pumped up when you see a lot of mixed rags. The first and foremost thing to consider is sorting through the lot to look for pieces that will sell.
Buying unnecessary pieces adds up to the stock, which becomes difficult to store. It sure can be tempting to buy each piece that catches your eye, but you must have a rational mind while buying the mixed bales. Mixed bales may contain some pieces that will not earn any profit.
Create A Target Market:
Are you a clothing store? Are you a rags store? Or are you a household utilities store? Decide what you want to sell and to whom. A target audience is a necessary step when it comes to investing in a lot of mixed bales. With mixed bales, you must be decisive about who you want to target- a group of children with DIY t-shirts or pregnant ladies with cute oversized clothing.
Your target group will decide what you want to buy and what you want to leave. Procuring the right stock of mixed bales for your target group motivates you to invest wisely and get the best deals.
Search Around:
You don't have to buy the rags from the first place you come across. If you are determined to sell better and succeed in your business, you should be able to search the markets for better deals. As a business-minded store, you should look for the best deals and compare the deals to find which place offers you the best.
You want to spend on something other than unnecessary pieces that will go out as deadstock one day. Searching around gives you an idea of what is in trend and is not required. Mixed rags, however cheap they may be, are an investment for your business, and you ought to do it wisely.
Look For Quality:
Whether you're buying the lot for reselling or final consumption, you must ensure the quality of each piece is good. You must maintain quality and comfort, especially with rags that form an excellent wardrobe collection. The pierce tags on rags can confuse you but ensuring that you buy high-quality recycled material is a part of your job.
How Can You Use These Mixed Bales?
Many dealers offer a variety of materials in mixed bales, including cotton, flannels, wool, etc., which can serve various purposes. From using them to make statement clothing pieces to turning them into wipe clothes, or clothes for your pets, you can do a lot of experimentation with them.
If you are looking to open a high-end retail space with an experimental style of clothing to please Gen Z. You can also use the rags and convert them into anything useful for household chores, like bed sheets made out of linen or towels flannels.
Bottomline:
Procuring suitably mixed bales depends on various factors, including your utility. Mixed bales may be segregated into lots depending on color, fabric, size, etc., or sold in lots combined and made of different pieces.
The world is now promoting recycling and reuse as its motto every day. People are getting environmentally conscious, and using sustainable materials makes any new business a huge success.