When people think of "before and after FUE hair transplant," they typically compare images taken before and after the process. However, it's also important to remember the things that should be avoided and done both before and after the procedure. It should never be forgotten that the preparation before and after the sapphire Hair transplant before and after process is important, as well as the sapphire hair transplantation process itself in our time, where we place more emphasis on a results-oriented approach, although before and after hair transplantation are only considered as photographs with obvious and excellent outcomes.
Why is Turkey so cheap for hair transplants?
The cost of a Turkish hair transplant is justified compared to western nations, according to the information we have gathered.
The price of a Turkish hair transplant in 2022 was remarkably affordable compared to other nations. The surgery can cost up to 30,000 pounds in the United Kingdom but only $1000-$2500 in Turkey.
The goal of the government's support for the development of medical tourism is to provide clinics with growing chances to handle both leisure and medical needs. This improves your experience in every way while costing less.
Turkey provides highly skilled professionals focusing on cutting-edge procedures like FUE and FUT for consumers, which range in price from $1.50 per hair graft to $4.70 per hair.
Clinics in Turkey do not charge for your transplantation per unit of the hair follicle harvested but rather by the number of sessions, in contrast to many other nations and their clinics throughout the world. For instance, 8000 transplant grafts in Turkey cost a fraction of what they do in western countries.
According to reports, people worldwide fly to Turkey, particularly for facial hair transplants. Treatments for the eyebrows and beard are well-known and less expensive in Turkey.
In Istanbul, Turkey, the cost of a hair transplant ranges from $600 to $2000.
Are hair transplants in Turkey safe?
Yeah! Turkey is the 1st country that comes to mind when discussing hair transplantation worldwide for a reason. Patients from dozens of countries worldwide travel to Turkey for the popular treatment of hair transplantation. In about 500 clinics and hospitals, hair transplantation is done.
Why is Turkey so good at hair transplants?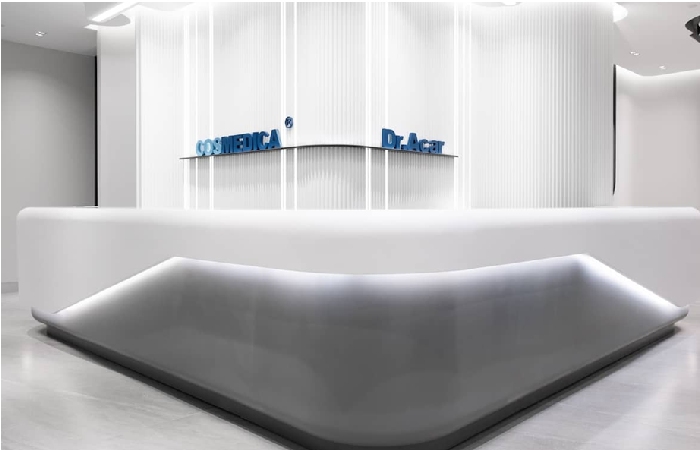 Turkey has become well-known as a top choice for people looking for a cheap, high-quality hair transplant. Turkish medical care is praised as among the best, and the country's low medical costs—compared to those in the United States and Europe—make it a popular location for hair transplants.
Competent Service
You will have exciting opportunities if you travel to Turkey for a hair transplant. For instance, you can stay in the nicest hotels, commute comfortably to the transplant facility, and, most significantly, pay unmatched prices worldwide.
Following hair transplantation, the area of the head needs specific treatment. Imagine if experts in a therapeutic setting took care of this for you!
In Turkey, many hair transplant clinics package complementary services. For international visitors:
A stay in one of the best hotels,
luxurious airport transportation,
enjoyable hobbies to lower the stress level.
It provides services like Hair transplants patients visiting our nation will fully enjoy the customary hospitality of Turkey.
Affordable Prices
The cost of aesthetic medical procedures is the lowest in the world in Turkey. For instance, whereas a transplant costs about $15,000 in America, it costs between $5,000 and $6,000 in Turkey. Moreover, you can take a vacation and solve your hair problem for a very small price difference. Many nations only provide expensive costs for hair transplants.
The exchange rate difference will also be advantageous to you, and the treatment cost won't be high. You will enjoy a vacation in the most picturesque nation in the world while having your hair transplant done quickly and by the greatest surgeons worldwide.
Expert Medical Professionals
Our nation is home to several highly prestigious personalities in the health sphere. Our doctors travel abroad to deliver seminars the majority of the time. When it comes to skilled medical professionals, our nation is in a very advantageous position. Additionally, numerous foreign medical authorities frequently discuss this issue.
The most prominent organisation in the world, the Word FUE Institute, was founded by some of our doctors. Members of this group include several of our transplant physicians.
Many of our hair transplant clinics, the majority of which are in Istanbul, have a prestigious reputation and are among the most highly recommended clinics globally.
How much do 4000 hair grafts cost in Turkey?
A hair transplant is a popular option for those with androgenetic alopecia; it draws more interest than any other hair loss treatment since the outcomes are long-lasting, natural, and trustworthy.
Bald patches or thinned hair from significant hair loss can harm you and reduce your self-esteem. A 4000 graft hair transplant can help you feel more confident and have a better relationship with your appearance if you are unhappy with how your hair appears.
The amount of a hair transplant in Turkey most likely ranges between $1,500 and $3,500 for every 4000 grafts. Other countries provide a considerably wider variety of hair transplant procedures than Turkey. The price of a hair transplant in the UK and the USA is between $6,000 and $11,000, and this is because living expenses and access to healthcare are generally higher in these nations.
A 4000 graft hair transplant candidate should have noticeable hair loss. The Norwood scale is the best tool for determining the extent of hair loss. This scale is intended to categorise androgenetic alopecia in line with the rate at which hair is falling out. The Norwood scale has stages 4 and 5 as candidates for the 4000 graft hair transplant.
The frontal hair loss and the balding patch on the crown are apparent at Norwood stage 4, and the only thing separating the affected areas is a hairband. The effects of Norwood stage 5 hair loss are more pronounced, and the border between the crown and the frontal hairline becomes thinner.
Is One Hair Transplant Enough?
You want to have a thorough understanding of hair transplantation before considering surgery. Knowledge is always beneficial to you. Additionally, you need to set reasonable goals. If you have such a large open area, depending on the severity of hair loss, you might need another hair transplant procedure. After speaking with several hair transplant clinics, you have decided on the best one.
Why Cosmedica Clinic?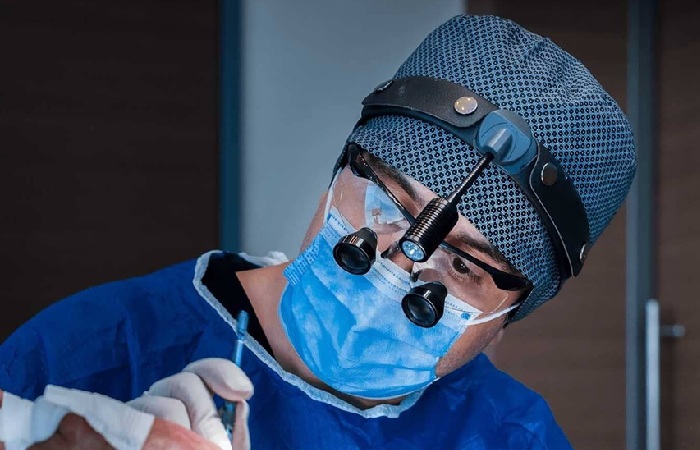 The Cosmedica Turkey hair transplant centre is led by famous doctor Dr. Levent Acar, who received his medical degree in 1999. Dr. Acar improved his hair transplantation technique after earning his degree from Istanbul University in 2005 by continuing his education in laser therapy and aesthetics. The Turkish Ministry of Health has granted Dr. Acar and the clinic licences, an endorsement reserved for the most renowned and accomplished medical specialists.
The nursing staff and the other doctors that oversee patient care and challenging cosmetic surgery are other crucial parts of the Cosmedica team who deserve special consideration. The assurance that the clinic's doctors and staff speak English is one of its main selling factors. This is not always achievable when treatments are performed abroad, and many of Cosmedica's rivals cannot offer the same degree of client service.