Are you looking for the perfect gift for a friend, family member, or significant other, but you can't seem to find a unique and thoughtful present? Gift-giving and shopping for presents can be hard because, of course, we want to make the people in our life feel special, but we also want to make sure we are giving products that will be put to good use. Have you ever thought of giving all-natural products? From shopping for clean skincare products to giving handmade, natural products, these gifts are thoughtful and make a positive impact on the world.
What Are All-Natural Products?
Have you ever wondered what all-natural products are or what makes them different from the regular products you use every day? Well, we are here to tell you that there is actually a big difference. Many products like makeup, skincare, cleaning products, accessories and home decore items, and more are made with harsh, synthetic chemicals that are created in a lab. Often, these chemicals can do things like disrupt hormones, cause cancer, and tamper with our health.
However, all-natural, clean, and vegan products are usually made without the most harmful of these chemicals. You can usually count on the fact that all-natural products are made with ingredients that don't stand to harm our health. Many natural products may also have the added benefit of being more sustainable and environmentally friendly.
Why Give All-Natural Products?
By giving all-natural products, you enable the recipient to use products that are safe, healthy, and that can bring even more benefits. All-natural products are not only better for the environment, but often these products are also made by small, independently owned businesses. Supporting small businesses is great for the economy, and it also helps these business owners invest back into their local community. Aside from those two very important factors, small businesses are agile and creative, meaning the products they make are generally one-of-a-kind. These products can also be highly customizable, which means they can be tailored to reflect your friend's personality and lifestyle.
Whether or not the gift recipient is conscious of the environment or a fan of vegan and clean skincare and beauty products, we are going to share all-natural gift ideas that will bring a smile to anyone's face—including your own, should you decide to gift yourself!
The Best All-Natural Gift Ideas
Next time you're shopping for the perfect gift, make sure you reference this list for the best all-natural gifts:
1. Clean Beauty Products
Giving clean beauty products is a great way to give the makeup lover or fresh-faced beauty in your life a meaningful gift that could become a new favorite product. Whether your friend, partner, or family member uses clean beauty products or not, these all-natural gifts are made with high-quality ingredients that can dramatically improve any makeup routine.
2. Vegan Leather Handbags and Pouches
If you're shopping for someone who loves handbags, pouches, or clutches, you can give them a customized vegan leather pouch or handbag. Moreover, find an artisan who makes vegan leather pouches and bags that fit the style of the person your shopping for. Some artisans allow you to add personal touches to these all-natural handbags like adding a monogram or message on the inside or outside of the bag. This is a great way to give a high-quality, all-natural gift that's highly personalized and useful.
3. Essentials Oils and a Diffuser
We all have a friend who is obsessed with essential oils. Luckily, essential oils can be all-natural. Curate some essentials oils that remind you of the person you are buying a gift for and pair it with a statement diffuser that will brighten any space.
4. Natural Hair Care
Enhance your bestie's hair care routine with all-natural hair products and masks that they can indulge in. These products are great both for people who are accustomed to using natural products and those who haven't had much experience. This is a gift that keeps giving!
5. All-Natural Candle
For the person who is all about making rooms smell incredible, all-natural candles make a great gift. Not only do they smell good, but they are also made without harmful ingredients.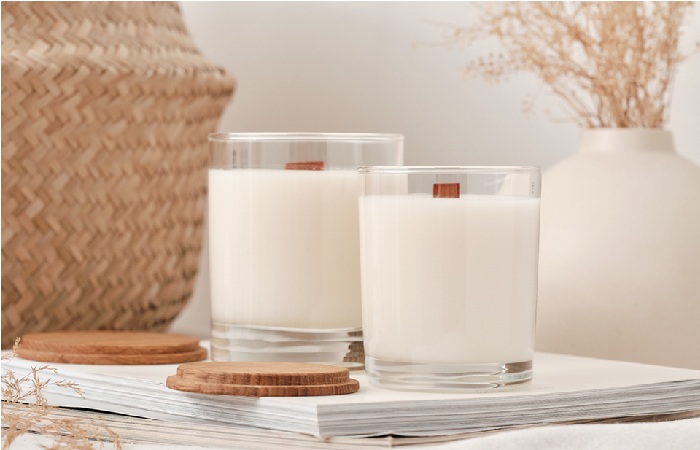 6. Vegan Beauty or Skincare Subscription Box
Do you have a loved one who loves trying new vegan beauty and skincare products? Get the vegan beauty afficianado in your life a vegan beauty subscription. Receiving a vegan beauty box subscription is a great way to always make sure you are getting introduced to new brands. iGving a 6-month or year-long subscription is an unexpected and unique gift. Not to mention, there are several benefits of using vegan beauty products.
7. All-Natural Bath Bombs and Spa Sets
If the person you're shopping for loves to indulge and relax, you can't go wrong with all-natural spa and bath products. For example, a great gift would be a set of all-naural bath bombs or luxurious all-natural bath bubbles.
8. All-Natural Loungewear
There is no better gift than one you can snuggle up in. If you're confident in buying clothing for the person you're shopping for, you may want to invest in all-natural loungewear. This clothing is made from natural fibers and can make for great loungewear pieces. From joggers and relaxed t-shirts to robes, these clothes could make the perfect gift for anyone—especially for the homebody.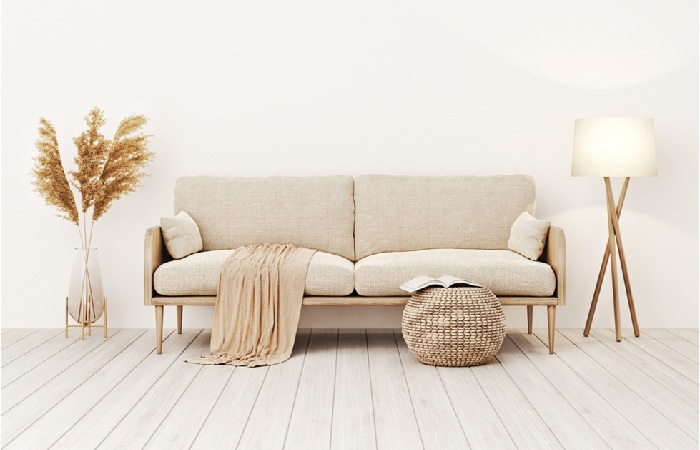 All-Natural Home Decor
If you're giving to someone who has a minimalist decor aesthetic, you should consider getting an all-natural home decor piece. All-natural decor is not only made from natural materials and elements, but they look unique and can easily pair well with most decor aesthetics.
Have you found the perfect all-natural gift? From home decor to natural beauty, there are so many options to choose from. When you give an all-natural product as a gift, you will be enhancing the life of the recipient and introducing them to a product that was made to naturally fit into their lives. Happy shopping!