The pii_pn_00a8b0aba07eb904 errors consist of pii_email errors. This usually happens to people who use Outlook. If you are having any of these issues, don't worry. He can solve problems effectively. Mistakes confuse many people and consider options that can help you overcome your worries.
Microsoft Outlook is a popular privacy monitoring application used as an email client. However, new properties have been added to the app, making them very popular.
You can perform your tasks, set pointers, and even send emails to people using Outlook. Outlook is most attractive and widely used by people, but many errors like [pii_pn_00a8b0aba07eb904] cause by people using Outlook. Most of the reasons by viruses in the system, which blocks applications.
[pii_pn_00a8b0aba07eb904] Outlook Error Code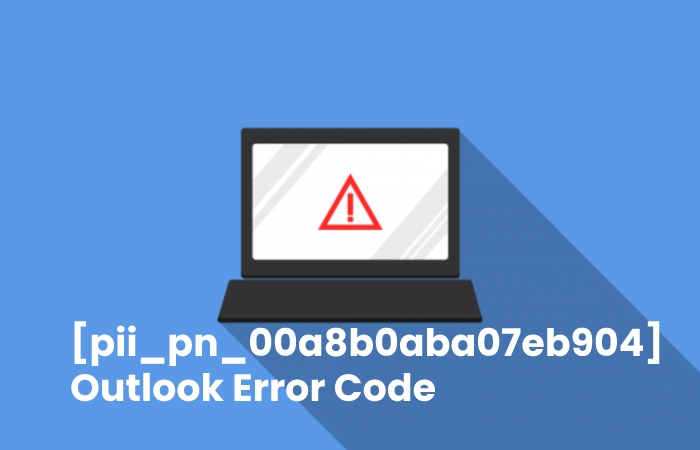 [pii_pn_00a8b0aba07eb904] Outlook error messages can resolve using the following methods. Follow the instructions underneath to fix the error message [pii_pn_00a8b0aba07eb904], which is closest to the message received on your device.
If you see a message [pii_pn_00a8b0aba07eb904] when you try to access your Outlook e-mail account, your e-mail is temporarily unavailable. Don't worry. We can help you fix this [pii_pn_00a8b0aba07eb904] error quickly, so please try again in a few minutes. Even if you can't log in right now, your messages and personal information are still safe.
Resolving Outlook Error Code [pii_pn_00a8b0aba07eb904]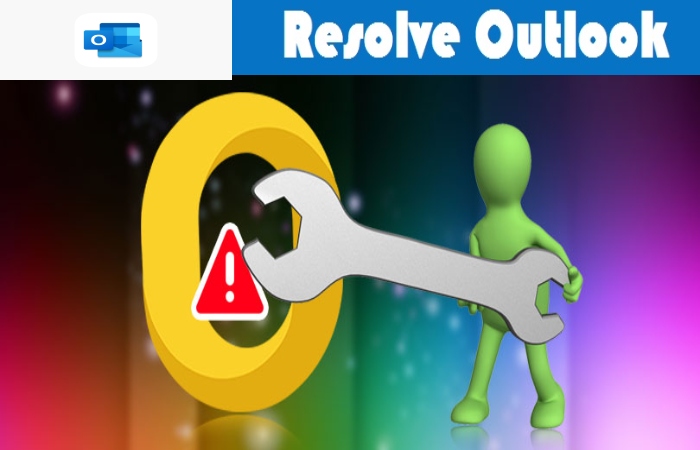 Now let's take a look at the dissimilar solutions to help you resolve the [pii_pn_00a8b0aba07eb904] error in your Outlook mail:
1. Go to your browser settings and clear all browser cache and cookies. Then try to reconnect.
2. If more than one extension is enabled, try disabling ALL browser extensions, scripts, and add-ons. Then try restarting your browser to resolve the error [pii_pn_00a8b0aba07eb904].
3. If you are using Outlook software, try reinstalling or repairing Outlook software. An error [pii_pn_00a8b0aba07eb904] occurs too often.
4. Perhaps due to cookies or extensions, Outlook may not work, so try entering browser guest mode to resolve the message [pii_pn_00a8b0aba07eb904].
5. If none of the above keys works, your Outlook profile may damage.
How to Fix the Outlook Error Code [pii_pn_00a8b0aba07eb904]?
If any of the steps mentioned above does not work to resolve the error code [pii_pn_00a8b0aba07eb904], try these steps below:
There may be software or malware blocking or causing the error [pii_pn_00a8b0aba07eb904] in your Outlook account.
So try to run a malware scan to rule out the possibility of unwanted programs interfering with Outlook.
Cases other than Errors [pii_pn_00a8b0aba07eb904]
If you have used your account on multiple devices, the error [pii_pn_00a8b0aba07eb904] may have occurred only because of this. You can now sign out of your devices and try to sign in one device at a time.
Outlook pii_pn_00a8b0aba07eb904 error code can also occur when a user tries to send e-mail messages. The user will get an error message [pii_pn_00a8b0aba07eb904].
The error code [pii_pn_00a8b0aba07eb904] can also occur when trying to send a large file or an attachment through an Outlook account. Include attachments like videos and photos in your emails. Outlook Email Support recommends avoiding this type of activity.
The Change of the Server Port must be Corrected [pii_pn_00a8b0aba07eb904]
You can fix the pii_pn_00a8b0aba07eb904 error by manually changing the server port number and then try this trick:
Start Outlook.
Go to account and file settings.
Select a message that triggers the problem.
Select More settings, then select Network Email Settings in your email browser.
On the Advanced tab, change the port number for SMTP from 465 to 587.
Click OK to save your settings.
Still Stuck at Error [pii_pn_00a8b0aba07eb904]
We hope you follow all the steps mentioned in the previous article to resolve the outlook error code pii_pn_00a8b0aba07eb904. If you still have problems with [pii_pn_00a8b0aba07eb904], please contact Outlook's official customer service.
Also Read:
Search Related to [pii_pn_00a8b0aba07eb904] 
[pii_email_16f7c3d5e03f4b308aa0]
[pii_email_16f7c3d5e03f4b308aa0]
[pii_email_9adeb2eb81f173c673a5]
[pii_email_20a3820a5169c76966a1]
[pii_email_3a4de1ed75a7e06d7e60]
[pii_email_5b2bf020001f0bc2e4f3]
[pii_email_9adeb2eb81f173c673a5]
[pii_email_a32d8b04996f6ae8eeb0]
[pii_email_adba8ec29bf46a0e5af1]
[pii_email_dfe907e4982308153863]
[pii_email_e6685ca0de00abf1e4d5]
[pii_email_e6685ca0de00abf1e4d5]
[pii_email_fb3a592541f578be054a]
pasaporte argentino [pii_passport_eeb97d1d8232b8b1]
[pii_email_03e77cb12cc4716a2a15]
[pii_email_03f4a0eeae8484e189e8]
[pii_email_0a2a355eebfea6b9c921]
[pii_email_0b0e22a839631a1394a8]
[pii_email_0cd81888a5fe7246075b]
[pii_email_1606b61a08e6a2cf4db9]
[pii_email_1606b61a08e6a2cf4db9]
[pii_email_170f48204c9bdf9eafd2]
[pii_email_1831b7c77a35fe5277ef]
[pii_email_1f59b478e2752c0b8774]
[pii_email_20805ae68021cfd0c123]
[pii_email_26b0babaf23b7ef6]
[pii_email_2db267d041bc39cf]
[pii_email_2db267d041bc39cf]
[pii_email_324653cf0746e811f715]
[pii_email_33bcc5fa9284de56eb3d]
[pii_email_37f47c404649338129d6]
[pii_email_3b193aea73a675bf6145]
[pii_email_3ca22155a0589f8ed0af]
[pii_email_460c7120679d4986]
[pii_pn_30128359354db572]
[pii_pn_e86f3e1204164bd8]
[pii_pn_80992c904c8b0a42]
[pii_pn_eae599f38c0676ed]
[pii_pn_c0570bab2c4cd46b]
[pii_pn_0fdebdad7cb59361]
[pii_pn_1eb162cda1a63f34]
[pii_email_4dd09cddea0cd66b5592]
[pii_pn_f1aae428989512bf]
[pii_pn_cbad6efaaf86308f]
[pii_pn_27597fb89d5c3a11]
[pii_email_c44daf3db584541df034]
[pii_pn_463d2b684a0a97ff]
[pii_pn_94dd2691572e8772]
[pii_pn_9f4c79a436509625]
[pii_pn_55cf079599d15e2e]
[pii_pn_8fc29cb432509689]
[pii_pn_a3bbd74ab205aebf]
[pii_pn_a8af724b4dcaacc2]
[pii_pn_bb632f63e6f0ee0f]
[pii_pn_a649c60ac8be312b]
[pii_email_2cbb7f11f01eeab314aa]
[pii_email_e0c48a604e56a4431a0e]
[pii_email_afda3571b173a5861cdd]
[pii_email_0571c4a678d0ff6381b8]
[pii_email_e6685ca0de00abf1e4d5]
[pii_email_6bd3ae413aab213c5e6c]
[pii_email_f4b5cea0d89e1632bac9]
[pii_email_0de9c7d77885e57f870f]
[pii_email_05d95f9563d412a5e139]
[pii_email_d33478c08ac4f315923e]
[pii_email_161e698f458e83eb16af]
[pii_email_88278809296f952d0f61]
[pii_email_d200066ac79508d84263]
[pii_pn_9caeab579a83172482bb] phone number
[pii_email_b766584fe53bbbf5a3cf]
[pii_email_a4c1c7a23bd073fa647d]
[pii_email_847d424bce5c755644dd]
[pii_email_0cd81888a5fe7246075b]
email for [pii_email_1d16063d386220896153]
[pii_email_929d7a5973b835a83b2b]
[pii_email_0d328a4c4fca15132c99]
[pii_email_b6b14f95f44a83737071]
[pii_email_54c36cbe8ddd45bdefae]
[pii_pn_d57372689dab04f192be]
[pii_pn_3feae10022d9c2fc5bda]
[pii_email_563b546bff1ca33d1e4b]
[pii_email_2146310bc5b3ec559a07]
[pii_email_0c53e8f99f30b8d2a921]
[pii_email_5c28fc6dceebb83974f9]
[pii_email_4f103a81b5197b75caeb]
[pii_email_c83422fa3b7359fc50cc]
[pii_email_4b8fa8b8e14f953a10cc]
[pii_email_14775682b7e2565009f8]
[pii_email_735d0175964d4f0124cf]
[pii_email_0a2a355eebfea6b9c921]
[pii_pn_d396820cee53648aa76a]
[pii_email_9b2b76e2a14607906542]
[pii_email_dbd9dd084703ead3b9cf]
[pii_email_a37aeab4f52a36cfec65]
[pii_email_5a3f70ed21f415521fa3]
[pii_email_f4cea690933c501337c1]
[pii_email_8c96c1c23f5914dd67d1]
[pii_email_bd3a8df463d4a6ebf4ef]
[pii_email_a82092cd8885c9372c33]
[pii_email_d4481f76fb13750879fc]
[pii_email_7a9b597b28b77b176041]
[pii_email_e7ab94772079efbbcb25]
[pii_email_e6685ca0de00abf1e4d5]
[pii_email_bbc3ff95d349b30c2503]
[pii_email_cbd448bbd34c985e423c]
[pii_email_aef67573025b785e8ee2]
[pii_email_9adeb2eb81f173c673a5]
[pii_email_5b2bf020001f0bc2e4f3]
[pii_email_c1646d6cd617ef1be6ab]
[pii_email_f3e1c1a4c72c0521b558]
[pii_email_019b690b20082ef76df5]
[pii_email_cb926d7a93773fcbba16]
[pii_email_07e5245661e6869f8bb4]
[pii_email_a5e6d5396b5a104efdde]
[pii_email_57bde08c1ab8c5c265e8]
[pii_email_bc0906f15818797f9ace]
[pii_email_c0872b2275c5451a2577]
[pii_email_af9655d452e4f8805ebf]
[pii_email_84e9c709276f599ab1e7]
[pii_email_5439177ede8301c50c44]
[pii_email_80fb90b73f6b386e57ff]
[pii_email_5df70dfa05d9b2c10f6d]
[pii_email_92cb35c247cbd9428857]
[pii_email_9f2fe6037cc1578fa726]
[pii_email_acfbea1464775cbbb54e]
[pii_email_71e6bcfa8a2bee2aa151]
[pii_email_35800da0131beebe44e2]
[pii_email_5553f4e1b087aa7bb88b]
[pii_email_841b43fada260254c8d3]
[pii_email_53d8fb431ca7df16bb36]
[pii_email_802a5f65218f5d9d23b7]
[pii_email_b50f2487ad88cad5488f]
[pii_email_0a5062fb70a2a343f369]
[pii_email_e22b23fa9dff05c94424]
[pii_email_c0872b2275c5451a2577]
[pii_email_7626800840576d24b18c]
[pii_email_8f11625d0a000b277df2]
[pii_email_b47d29538f12c20da426]
[pii_email_e6685ca0de00abf1e4d5]
[pii_email_cbd448bbd34c985e423c]
[pii_email_aef67573025b785e8ee2]
[pii_email_5b2bf020001f0bc2e4f3]
[pii_email_57bde08c1ab8c5c265e8]
[pii_email_9ba94c086590853d8247]
[pii_email_cd4b80dbd951adb0d4dd]
[pii_email_b4969755ef6881519767]
[pii_email_11fe1b3b7ddac37a081f]
[pii_email_852aaa38ea9052920d3d]
[pii_email_89d6fa37d946a6dae75f]
[pii_email_8079047078567379049d]
[pii_email_5439177ede8301c50c44]
[pii_email_80fb90b73f6b386e57ff]
[pii_email_5df70dfa05d9b2c10f6d]
[pii_email_92cb35c247cbd9428857]
[pii_email_9f2fe6037cc1578fa726]
[pii_email_acfbea1464775cbbb54e]
[pii_email_71e6bcfa8a2bee2aa151]
[pii_email_35800da0131beebe44e2]
[pii_pn_fc3e5631af4dc5c4c9ac]
[pii_email_123dd92c65546aac4234]
[pii_email_066f1e5f1e4576b47760]
[pii_email_7d02305c6f5561c22040]
[pii_email_28dc65b73e084c7fdeb3]
[pii_email_6fc72bf13a443be37ab3]
[pii_email_760b357a550d10b71362]
[pii_pn_fc3e5631af4dc5c4c9ac]
[pii_email_123dd92c65546aac4234]
[pii_email_066f1e5f1e4576b47760]
[pii_email_7d02305c6f5561c22040]
[pii_email_28dc65b73e084c7fdeb3]
[pii_email_6fc72bf13a443be37ab3]
[pii_email_760b357a550d10b71362]
[pii_email_305c3f83f3d40c46cf71]
[pii_email_d6a09943977b247591d0]
[pii_email_4d754ba459eda4988469]
[pii_email_3ceeb7dd155a01a6455b]
[pii_email_1606b61a08e6a2cf4db9]
[pii_email_c75373ce5b34bf577425]
[pii_email_fac20b28ca7fd86484f1]
[pii_email_4dd09cddea0cd66b5592]
[pii_email_029231e8462fca76041e]
[pii_email_3a9d3c10845f8b9d77b2]
[pii_email_be5f33dbc1906d2b5336]
[pii_email_dfe907e4982308153863]
[pii_email_f471d3ee8613f77bd6e2]
[pii_email_2031b8aa05a3e0b21ffd]
[pii_email_28ce56625b3f3d90ff32]
[pii_email_304b9b27d538415a4ade]
[pii_email_b4969755ef6881519767] 
[pii_email_f6815c801e7d702fe915]
[pii_email_38ffbd187b08c6efb106]
[pii_email_f25b7c2ce219e167e8f5]
[pii_pn_b35cd7b64f01c3ac1829]
[pii_email_9e39a8e26f41659213e5]
[pii_email_dcd560d0188249d2489f]
[pii_email_8d866bfb41a4134828ad]
[pii_email_704baf6fa86e965d693f]
[pii_email_4f2a44ff6f2cb1cb255a]
[pii_pn_ea2435c6d4b921cb21ef]
[pii_pn_f50182acb7683ad8f31f]
[pii_email_31856158f12f63ff1c05]
[pii_email_8228da3905d91099d699]
[pii_pn_5196271dd3240815e9d8]
[pii_email_191e8e729dfc2454e1eb]
[pii_email_61863906be5a2858c39f]
[pii_email_589b87cd8fa683bf6243]
[pii_email_7b98efd6a35826b896f0]
[pii_email_acc40cb3bc7d97ab4b58]
[pii_email_a080349f0bcab19e039e]
[pii_email_c742a940ba384394925d] 
[pii_email_d6a2f430ccd80d85a9ec]
[pii_email_33bcc5fa9284de56eb3d]
[pii_email_f744b3ae828b2f819cbd]
[pii_email_84eb7572bd91baae7e9f]
juryweb [pii_email_455c84e3d0d28c86418d]
[pii_email_3366d1e3a6f49edb5169]
[pii_email_dfe3cf3209d9aaaf6d66]
pii_email_4dd09cddea0cd66b5592
[pii_pn_7b5c87b3571b2841]
[pii_pn_4aa8708e14f7dcd4]
[pii_email_7a21a39598eeee5233be]